DuctBoard™ presents a significant high profit opportunity using existing machinery and plants.
DuctBoard™ is ideally suited for manufacturing using present production plants and common materials.  It is easily manufactured using either OSB or Plywood. Top and bottom panel thickness can vary depending on the application, strength requirements and attachments. Panel material can also use plastic or metal components for waterproof applications.  Spacers are common lumber – in this case probably scrap from trimmings.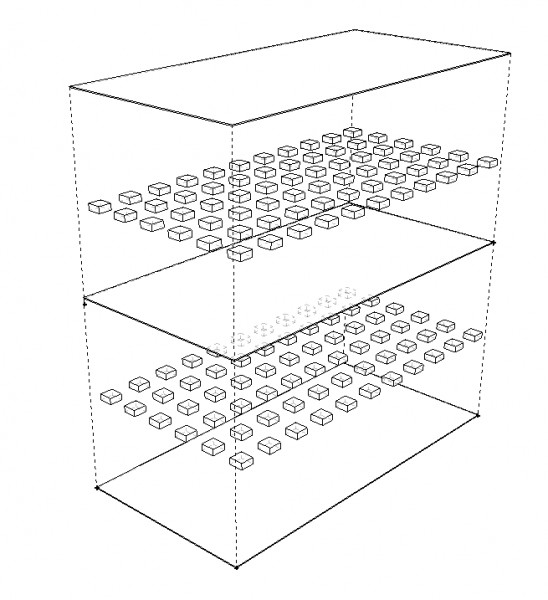 Additionally, the product is very well protected:  There are three extensive Patents filed: Patent Pending (12/987,832), Patent Pending 13/016,320 and Patent Pending 13/519,919.  The patents cover many variations of the product configuration, use and construction.  See Patents
All details and claims are purposely NOT disclosed in this web site.  The intention of the web site is to convey the basic product and variations.